Who We Are
The Women's Institute for Freedom of the Press (WIFP) is a nonprofit, tax-exempt, research, education, and publishing organization. We were founded in 1972 to increase communication among women and reach the public with our experience, perspectives, and opinions. WIFP operates as a national and international network of associates: media women and media-concerned women, as well as some men who join with us. Our focus is on media democracy: working toward building a media landscape that allows everyone to communicate their information and perspectives equally. Our feminism is intersectional and isn't trans exclusionary or marginalizing of intersex, non-binary, gender non-conforming, genderqueer people.

WIFP Directors Elana Anderson and Martha Allen

WIFP President Dana Densmore, Ph.D.
Support Team: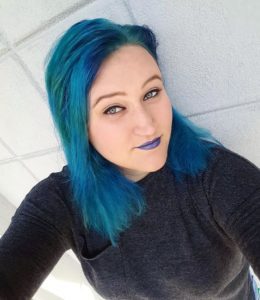 Arya Boris, Webmaster

WIFP Writer and Photographer Alethea Russell

WIFP Legal researcher and writer Otgon Altankuyag

WIFP Publication Designer & Contributor Tanya Smith-Sreen

WIFP Writer and Editor Danielle Maldonado

WIFP Event Photographer Delma M. Webb

Clare Verbeten, Writer, Consultant and Activist


Kavya Padmanabhan, Writer and Graphic Design

Cherrie Yu, Writer and Editor

Lucy Lu, Graphic designer, Illustrator

Amanda Ghobadi, Web Designer

WIFP Founder, Donna Allen with Associates and Attendees of 1982 WIFP Conference
Affiliations & Partners:
______________________________
______________________________

The Radical Inclusivity of Radical Feminism
______________________________

http://www.breakhate.net/
Coalition Calls for Peaceful but Forceful Opposition to Normalization of Racism, Sexism, Xenophobia, Homophobia, Anti-Semitism and Islamophobia.
Twitter: @_AgainstHate
#BREAKHATE
______________________________

Facebook: https://www.facebook.com/CorporateReformCoalition/
Twitter: https://twitter.com/CorporateReform
__________
Documents of the Women's Institute for Freedom of the Press can be found in the Women and Media Collection: Women's Institute for Freedom of the Press and Donna Allen, WIFP Founder