Support Team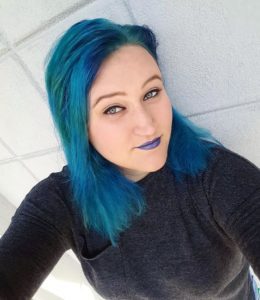 Arya Boris, Webmaster and Publications Designer
Arya Boris is in her senior year at Elon University working towards her Bachelor of Art in Art with minors in Psychology and Women, Gender, and Sexuality Studies. She is interested in preventing domestic violence, along with speaking up for women's healthcare and LGBTQ+ rights. Her goals for the future include helping young activists find their voices in the modern sociopolitical climate.

Alethea Russell, Writer and Photographer
Alethea Russell received a Bachelor of Art in Film Studies from the University of Rhode Island. She is an aspiring filmmaker, with an interest in increasing Black female subjectivity in media. Additionally, she works as a freelance photographer and writer in the Washington, DC area.
Otgon Altankuyag, Legal researcher and writer
Otgon is an independent researcher of the international legal system with a focus on International Commercial Contract Law, and Mongolian media press freedom. She researched the Mongolian legal system for the protection of women from domestic violence. Having lived in Russia and Odessa, Ukraine for nearly five years, she developed an interest in international NGO work. Otgon is interested in using law to overcome injustices to the rights of women. See one of her articles on freedom of the press in Mongolia on the news page of this website.

Tanya Smith-Sreen, Publication Designer and Contributor
Tanya Smith-Sreen received her degree in International Service at American University with a minor in Communications. On campus she had been involved with Women's Initiative, the Chinmaya Organization for Rural Development, and performed in the Vagina Monologues. She continues to actively pursue ideals of female empowerment through poetry, theatre, and other forms of advocacy. Tanya is currently in Guatemala with the Peace Corps.

Danielle Maldonado, Writer and Editor
Danielle Maldonado is a graduate of the University of California, Santa Barbara where she studied Comparative Literature and Global Studies. She has a passion for editing and an interest in ensuring the stories of marginalized women obtain a platform in the publishing world. Danielle enjoys doing research on social justice issues and her favorite authors include Toni Morrison, James Baldwin and Ernest Hemingway.

Delma Webb, Photographer
Delma Webb holds a Masters Degree in Communications and is a Certified Producer, DCTV Public Access Corporation of the District of Columbia.

Clare Verbeten, Writer, Consultant and Activist
Clare Verbeten is a politics, policy and law scholar. She graduated with a Bachelor of Arts, Law & Society at American University. Clare is a public speaker and activist.

Kavya Padmanabhan, Writer and Publication Design
Kavya Padmanabhan studied English and Government at Wesleyan University where she received her BA. She founded of a gender equality club on campus and is an aspiring journalist.

Cherrie Yu, Writer and Editor
Cherrie Yu is a graduate of the College of William and Mary. She was an English major, also interested in film studies and gender studies. She has experience working with women's rights activists in China. She made an effort to make the campus a safer space for women and gender minorities.

Lucy Lu, Graphic designer, Illustrator
Lucy Lu is a rising senior majoring in Political Science and minoring in Sociology and Studio Art at Marist College. She grew up in Beijing, China, then moved to New York for school. She also lived and studied in Florence, Italy for a year. Lucy is passionate about social issues especially those regarding human rights and social justice. She hopes to pursue a career in international relations.

Amanda Ghobadi, Web Designer
WIFP Associate Amanda Ghobadi is in Graphic Art at Marymount University. She creatively redesigned WIFP's website in 2015 and guided us through the transition.